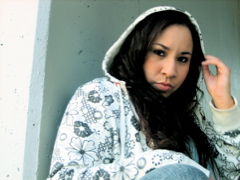 Name: Elena Charis
NickName: Elena & Scary Spice
Age: 25
Hair: Currently... Black
Eye: GREEN
Current Residence: Orange County, California


~`FAVORITE`~

Band: Travial, Frou Frou, Linkin Park, Flogging Molly, & 5 IronFrenzy
Techno/Dance & whatnot: ? Daft Punk, Kreo, & Chumbawamba
Vocal Singer: Gwen Stefani, Fergie
Actor: Leonardo DiCaprio (HOT!)
Actress: Angelina Jolie, Kate Hudson
Movie: Napoleon Dynamite, The Passion, Flushed Away, The Hobbit (cartoon)

~`*HOBBIES*`~

Song writing/Singing/ Piano, photography, cooking,
and collecting weird things.


For example: Elena Collects SUGAR PACKETS, shot glasses & deck of cards. Instead of giving her a gift/flower @ a concert, throw 2 sugar packets from a local resturante or hotel, she will love you forever! This is not a joke!